Ramadan 1444
General Information
Ramadan Mubarak!
---
First day of Ramadan will be on March 23rd, 2023

Parking will be available in Albany bank parking lot from 8:30 PM – 11:30 PM.

Iftar will be served every day during Ramadan after Maghrib at MEA building.
Iftar Donation
Important Dates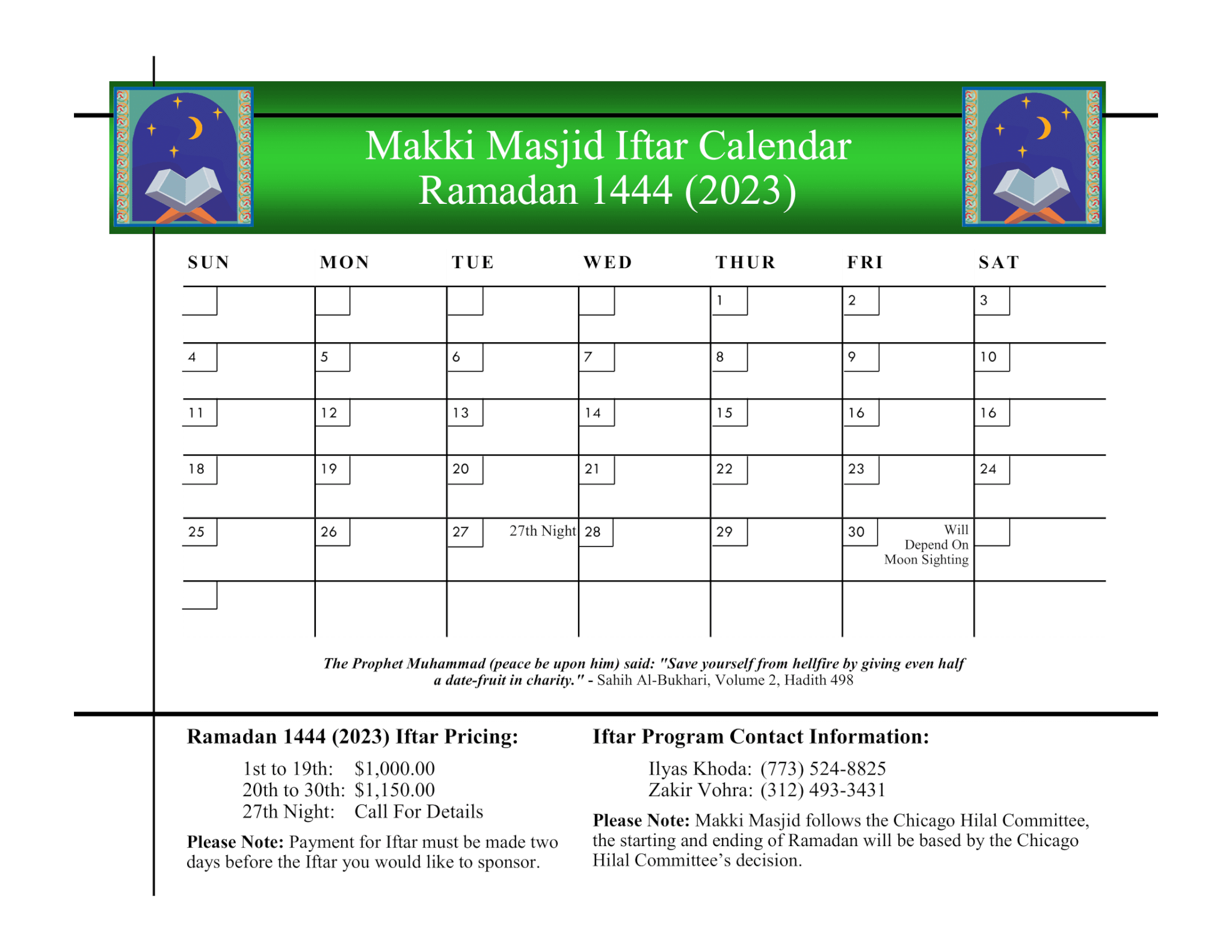 Ramadan 1, 1444

Thursday. March 24th

27th Night of Qadr

Monday, April 17th (at Maghrib)

Eid-ul-Fitr*

April 21st or 22nd *Based on moon sighting.
Ietekaf Guidelines
---
Those intending to do Ietekaf will need to sign up at masjid office and fill out the necessary form.
---
Virtual Ramadan Program
---
Makki Masjid Chicago live is on Mixlr
---
Makki Masjid Ramadan Virtual Program Schedule beginning from 1st of Ramadan:
---
Dars after Asr, everyday

10 min after Asr Iqamah
Mufti Abdul Sattar DB will first give dars in Urdu for 25 mins
Maulana Kamran DB will give dars after Mufti sahib in English for 25 mins
Program will conclude by 40 Salat and Salam and Dua.
LISTEN HERE

Ladies program in Urdu Saturday-Thursday @ 12:30, Online only

Mufti Abdul Sattar D
Saturday-Thursday @ 12:30, Online only
LISTEN HERE