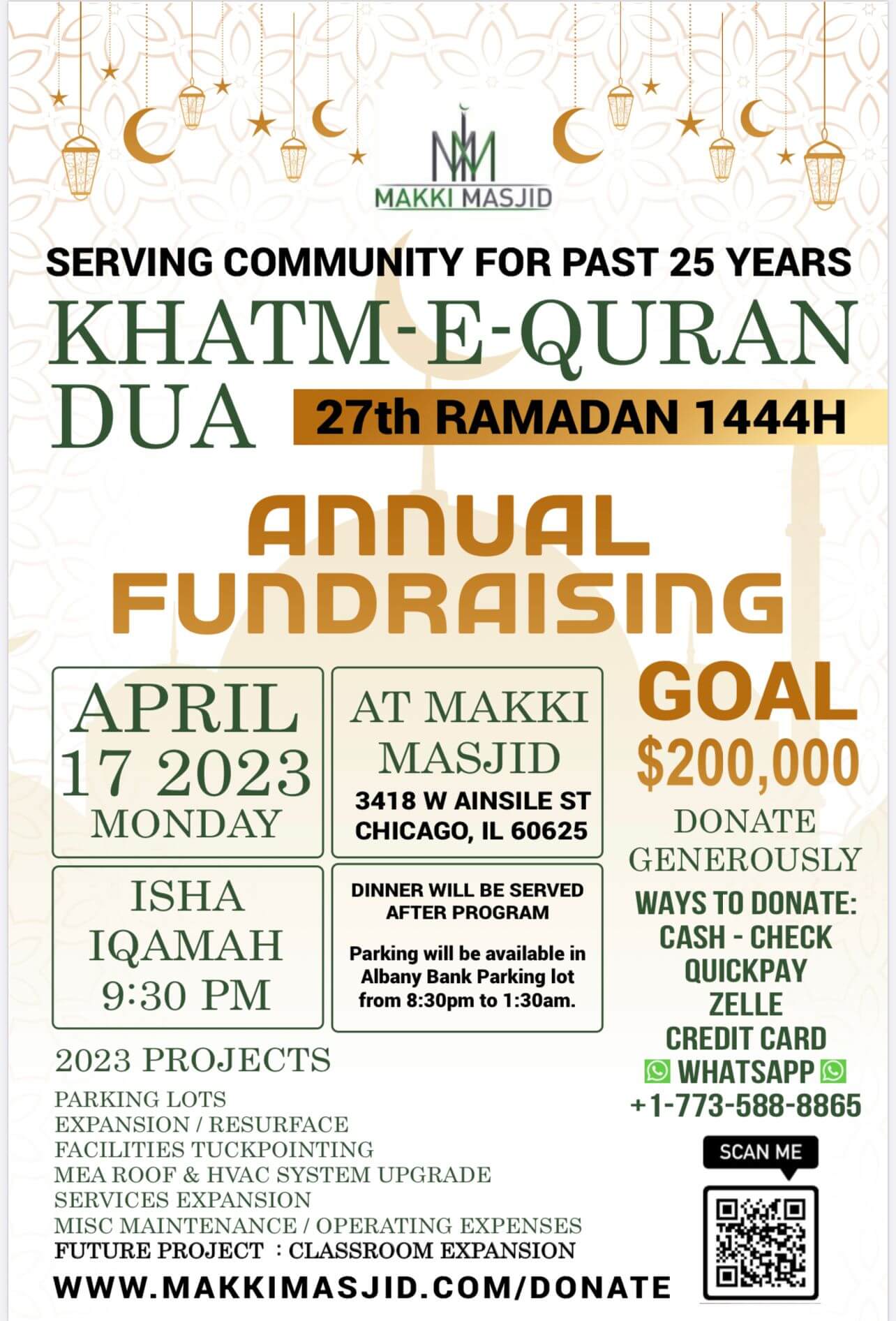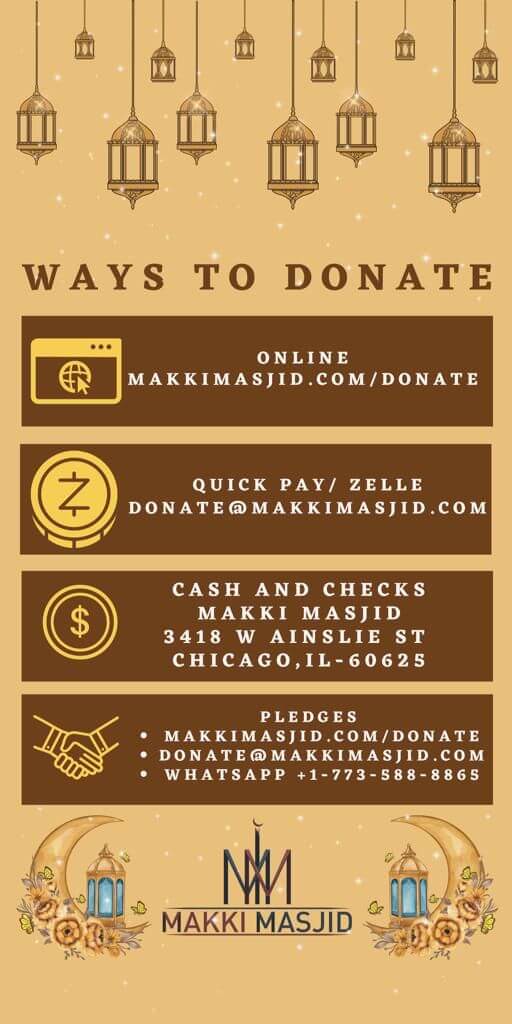 As-salamu alaykum warahmatullahi wabarakatuh
Insha Allah Monday 17th April 2023, we will be having Khatam-E-Quran Dua and Annual Fundraising. Isha Iqamah is @ 9:30 Pm. Fund raising will start after 4 rakaats Taravih approximately around 9:55pm
Parking hours for this night at Albany Bank Parking lot will be from 8:30 pm to 1:30 am. Please look for the signs posted before parking in the parking lot and DO NOT park in the parking spots where the signs are posted.
Dinner will be served after the program.
Please donate generously and help masjid to reach the fundraising goal of 200K on this blessed night.
There will be virtual fundraising for those who cannot attend in person.
You can join using following link
https://www.youtube.com/channel/UCOru5gkIsbXNlLwxq-fCAOQ/live
https://mixlr.com/makkimasjidlive
To help reach the fundraising goals please send your donation in advance via various options available.
▪️QuickPay/Zelle your Donations at [email protected]
▪️Online (Credit Card/PayPal/Apple Pay/Google Pay/ACH)
MakkiMasjid.com/donate
▪️Write checks payable to
Makki Masjid, 3418 W Ainslie St, Chicago,IL-60625
*You can setup recurring payments online with credit card, Quickpay or setup ACH
You can also send your pledges in following format and send to [email protected] or
WhatsApp +1-773-588-8865.
▪️Full Name –
▪️Email –
▪️Telephone –
▪️Pledge Amount –
You can call directly on following numbers to pledge as well while the fundraising is in-progress.
(773) 588-8865
Please join this program in person or virtually and please forward to others.
Jazakallah
Management,
Makki Masjid Inc